Hackettstown Recreation News
2020 HACKETTSTOWN POOL SEASON
Due to COVID 19 the Hackettstown Recreation Commission decided for the Safety of our Staff, Patrons & Community the Hackettstown Pool will be closed for the 2020 Pool Season.
Stay Well & See you in 2021!
Riverfront Park & Sand Bar/Alumni Field Trails
As of Saturday, May 2nd the Walking Path & Trails at both Riverfront Park & Sand Bar/Alumni Field will be open under the following NJ Executive Order #133 Restrictions:
1) Parking areas will be capped at 50% Capacity
2) Playgrounds, Pavilions, Visitor Centers, Exercise Stations and Restrooms will remain closed.
3) There will be NO Picnics, Organized Activities and Team Sport Activities
4) Facial covering (cloth masks) must be worn where social distancing is difficult to maintain.
RECREATION FACILITIES CLOSED
Due to the COVID-19 Virus the following Hackettstown Recreation Facilities are closed until further notice:
- Riverfront Park (including Ball Fields, Basketball Courts & Playground)
- Alumni / Sandbar Pavilion Area (including Football / Soccer Field, Basketball Court & Volleyball Court)
- Legion Field (Including Playground Area)
- Pool Complex (Including Ball Fields & Playground)
- Miller Street Playground
- Warren Street Tennis Courts (including Morgan Field)
- Tannery Ball Field
PICKLEBALL IS HERE!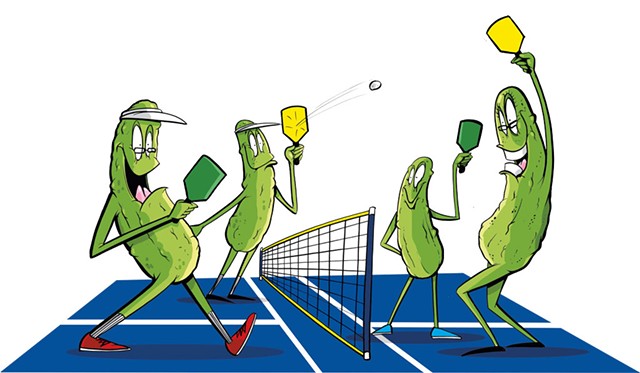 Hackettstown Recreation Department has modified one of the existing Tennis Courts on Warren Street to a Pickleball Court - Give it a try!
Click on the link below to find out how to play:
Introducing RecDesk
Hackettstown Recreation is pleased to announce our new website for programs and activities.
This website is powered by Rec Desk and will assist you in what the Hackettstown Recreation Department has to offer our community.
Program Category: Lists all available programs that are offered or supported by Hackettstown Recreation. This category will also provide the dates, times and locations for sign-ups. It will also provide the sign-up dates/times/location for travel sign ups.
Facility Category: Lists all Program Facilities and their locations.
The Calendar shows activities and schedules for each location.
New for 2017 will be the ability to register for program participation online. In order to register online, you will need to set up a membership account. The information to set up your membership account is available in the Help Menu. Once you have created your membership account (including your family members) you then may register to participate in our programs online. You will still have the option of registering in person on selected dates at the Hackettstown Community Center located at 293 Main Street in Hackettstown, NJ (Enter rear of Building).
Coming Soon – You will have the ability to register and pay online with a credit card. There will be a convenience charge for paying by credit card once we activate that feature. All payments will continue to be made to Hackettstown Recreation.
The website will be continually updated and we look forward to any positive feedback that will make this website an asset for all who use it.
Any questions and/or comments please call (908) 852-4095